Circle of Song Concert Saturday, December 17 at Barre Town Hall
Circle of Song will perform a holiday concert on Saturday, December 17 at 7 pm at the Barre Town Hall (corner of Exchange and Mechanic Streets). As usual, the performance will be an eclectic one which will feature Christmas Carols and audience participation.
Esto Les Digo by Kinley Lange is an a cappella setting of Matthew 18 in Spanish. The English translation of the text is "Where two or three are gathered in My name, there will I be also." Karen Guertin will solo.
Mzi Wase Afrika by BB Myataza is a South African freedom song, and is a Circle of Song favorite. Mark Doyle will be the featured soloist.
Morten Lauridsen is renowned for his slowly moving and intricately beautiful music. O Magnum Mysterium mimics classic Gregorian choral pieces in its style but with some modern influence as well. Lauridsen recounts that his inspiration for the piece came from a painting he saw titled "Still Life with Lemons, Oranges, and a Rose" (1633) by Spanish Baroque artist Francisco de Zurbaran which Lauridsen said was symbolism for the Virgin Mary. Lauridsen said he worked on the piece over a period of six months and put considerable thinking into a certain dissonant note to comment on the sorrow that the Virgin Mary would later face as her son was killed.
Tom Martin, former music director and Quabbin Regional in the 90's has written and given to Circle of Song 2 pieces over the past year to feature. At the upcoming concert, the chorus will perform Homage to Ward, a scat piece to honor Ward Swingle of the Swingle Singers.
Regina Coeli (Queen of Heaven) is another Circle of Song favorite. Running about 6 – 7 minutes, it is Mozart at his best with lots of wonderful runs and weavings of the four parts. It is triumphal and sonorous, fast paced and engaging.
Mary Had a Baby arranged by Robert Shaw is a 19th century a Capella Christmas carol, with rich tonal harmonies. Julie Rawson will solo.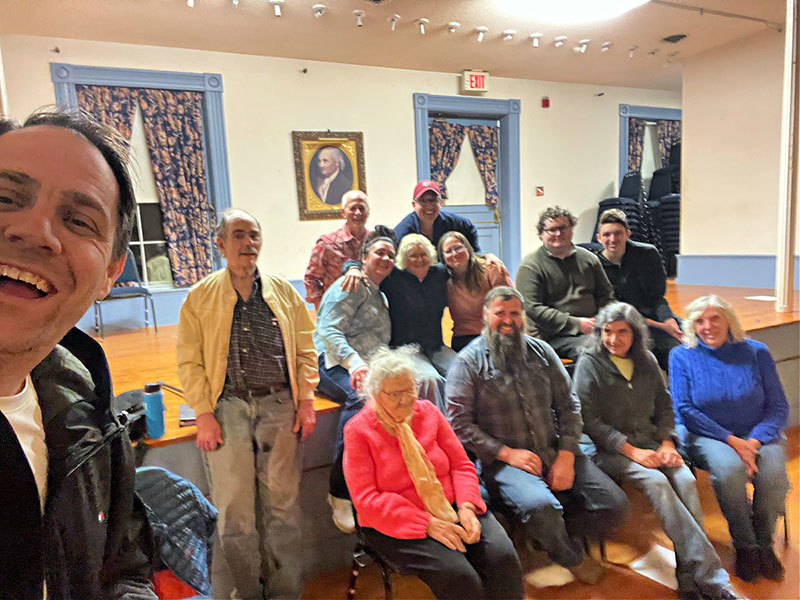 The audience will be asked to participate with 5 standard Christmas carols, Angels We Have Heard on High, Joy to the World, The First Noel, Lo, How a Rose E'er Blooming and O Come All ye Faithful. The Circle of Song house band populated by Danny LeBlanc on piano, Melissa Brown and Nancy Afonso on flute, Christina Thompson on clarinet, Abe Brown on tuba and Cailan McClure and Julie Rawson on French horn will accompany.
As a concert finale, the chorus will ask members of the audience to come up and join them in performing Handel's Hallelujah Chorus. This was a long-held tradition at Quabbin Regional High School in the past and Circle of Song is happy to reinstate this event that leaves all members of the chorus and the audience in a state of great energy and enthusiasm.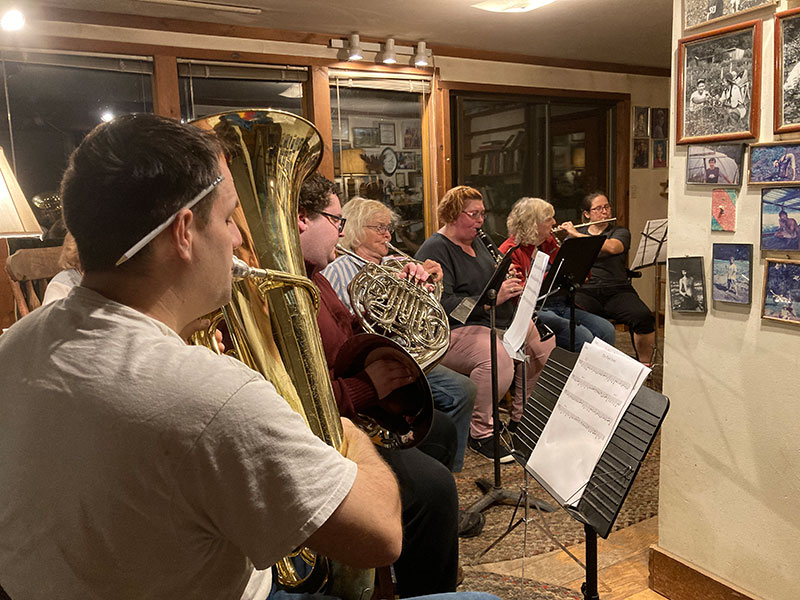 Circle of Song is a multi-generational chorus that sings in 4-part harmony with and without piano accompaniment. Though the music is often demanding, all singers are supported by strong section leaders and good choral practices that build a beautiful and very fulfilling ensemble experience. Contact Julie Rawson, co-director with Nancy Afonso, for more information – 978-257-1192, julie@mhof.net, or show up at rehearsal.